Toshiba Copiers & MFPs
DBS Is San Diego's Leading Toshiba Copier & MFP Dealer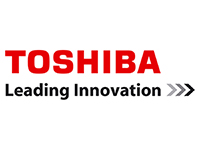 Utilizing the right copiers and MFPs in your business can increase your company's profits, increase your efficiency and enhance your customer service. Diversified Business Solutions will help you do this.
Multifunction peripherals (MFPs) combine the function of multiple devices into an all-in-one machine that gives you copying, printing, scanning, and faxing capabilities.
Toshiba copiers and MFPs are also best utilized when you take advantage of our managed print services program, which will save you headache, time and money. And, if you really want to take things up a notch, check out Drivve Image: Toshiba's "ridiculously user-friendly" workflow automation tool.
Contact us for a quote or to learn more about Toshiba copiers & MFPs in San Diego
Black & White MFPs
Color MFPs