Technology Partners
Toshiba America Business Solutions, Inc.

Toshiba America Business Solutions Inc. (TABS) manages product planning, marketing, sales, service support and distribution of copiers, facsimiles, multifunction printing products, network controllers and toner products throughout the United States, Mexico, Brazil, Latin America and the Caribbean. Headquartered in Irvine, California, the company was formed in October 1999 as an independent operating company of Toshiba Corporation, the seventh largest electronics/electrical equipment company and the world's 91st largest company in terms of sales with 2007 fiscal year revenue of $76 billion. Visit the company's website here.
---
Lexmark International, Inc.

Lexmark International, Inc. (NYSE: LXK) makes it easier for businesses and consumers to move information between the digital and paper worlds. In doing so, we are guided by a simple vision: Customers For Life. To earn our customers' loyalty, we listen to them, anticipate their needs and act to create value in their eyes. Since our inception in 1991 as a spin-off of IBM, Lexmark has become a leading developer, manufacturer and supplier of printing and imaging solutions for offices and homes. Lexmark's products include laser printers, inkjet printers, multifunction devices and associated supplies, services and solutions. Visit the company's website here.
---
Oki Electric Industry Co., Ltd.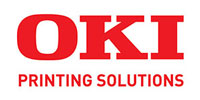 OKI Printing Solutions partners with organizations to provide customized solutions to help them communicate more effectively by enabling individuals to efficiently produce and manage their printed communications materials. Visit the company's website here.
---
Hewlett-Packard Company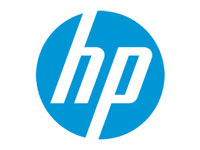 HP is a technology company that operates in more than 170 countries around the world. Explore how technology and services can help people and companies address their problems and challenges as well as realize their possibilites. HP's Imaging and Printing Goup drives industry leadership with their cutting edge products. Visit the company's website here.
---
Fujitsu Ltd.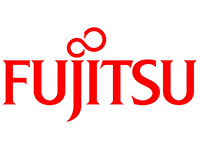 Fujitsu is a leading provider of IT-based business solutions for the global marketplace. With approximately 186,000 employees supporting customers in more than 70 countries, Fujitsu combines a worldwide corps of systems and services experts with highly reliable computing and communications products and advanced microelectronics to deliver added value to customers. Headquartered in Tokyo, Fujitsu Limited (TSE:6702) reported consolidated revenues of 4.6 trillion yen (US$47 billion) for the fiscal year ended March 31, 2009. Visit the company's website here.
---
Kodak Alaris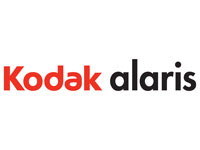 Kodak Alaris a new company born from one of the world's most iconic brands. A company that is passionate about using technology to transform organizations and improve people's lives across the planet. Their digital scanners and intelligent state of the art software services that power some of the world's largest companies to our photographic paper production, printing kiosks and suite of consumer apps that help people capture and connect with the emotional moments that define all our lives. They're on a mission to unlock the power of images and information for the world. Kodak Alaris works behind the scenes, making the connections, pushing the boundaries of technology and helping you to make sense of and exploit the ever-expanding volume of data that is the hallmark of the 21st century. Visit the company's website here.
---
Laserfiche

Laserfiche creates simple and elegant enterprise content management (ECM) solutions that help organizations run smarter. Since 1987, more than 27,000 organizations worldwide—including federal, state and local government agencies and Fortune 1000 companies—have used Laserfiche software to streamline document, records and business process management. Visit the company's website here.
---
Square 9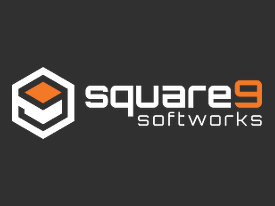 Square 9 Softworks was founded in 2001 as a division of InfiNet Business Systems. As an ECM (Enterprise Content Management) solutions provider and software integration house, InfiNet Business Systems delivered document driven solutions to a broad range of organizations while developing custom solution extenders for technology providers such as Kofax, and Sharp USA. Square 9 has evolved into an industry leading developer of ECM solutions with a network of Resellers extending throughout the Americas and into Western Europe as well as Africa and Australia. In addition to its software development division, Square 9 also serves a growing demand for integrated solutions with its professional services practice. The Square 9 Professional Services Group helps organizations to develop even greater workflow efficiencies by integrating ECM with line of business applications through the addition of web based forms design and variable data printing. Visit the company's website here.
Contact DBS to learn more about our management team and our services & solutions