Capture & Routing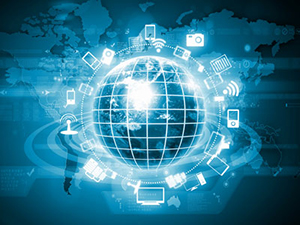 Document Capture is simply the process of scanning your paper forms into an electronic format. Throughout this process crystal-clear scanning is important. DBS has the experience to select the right document capture software for what you need to scan, including if you need barcode recognition and optical character recognition (OCR).
Note: Square 9 has just announced that a connector called GlobalCapture sXP is now available to streamline the document scanning, capture and routing workflow from OKI copiers and MFPs. Learn more...
Document routing involves the direct delivery of electronic documents within an organization. Our Copiers & Multifunction can handle a great deal of document routing right out of the box with minimal configuration and setup needed.
Document routing solutions differ from document management software because their purpose is document delivery, not document storage or retrieval. By combining your document management system to your multifunction system, you can allow documents to be captured and routed directly to your archive.
Document routing can create a superior workflow for your office and DBS offers some of the best programs available. We look forward to working with you.
Contact us to learn more about our document routing programs and to request a consultation