Lexmark Copiers & MFPs
DBS Is a Certified Lexmark Copier & MFP Dealer in San Diego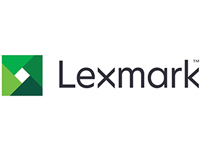 No matter what your business, there is a Lexmark device that's right for you from Diversified Business Solutions.
Multifunction systems combine the function of different devices into an all-in-one machine. With our technology partners we'll help you find the perfect machine that will bring copying, printing, scanning and faxing capabilities to your office.
Learn how our multifunction systems integrate with our managed print services program to save you time and money.
Contact us for a quote or to learn more about Lexmark copiers & MFPs in San Diego
Color MFPs
| Model | Print Speed (PPM) | Scan Speed (PPM) | Feeder Capacity | Paper CapacityΩ | Duty Cycle |
| --- | --- | --- | --- | --- | --- |
| CX310n | 25 | 25 | 100 | 400 | 60,000 |
| CX310dn | 25 | 25 | 100 | 400 | 60,000 |
| X925de | 30 | 30 | 50 | 700 | 200,000 |
| CX410e | 32 | 32 | 100 | 400 | 75,000 |
| CX410de | 32 | 32 | 100 | 400 | 75,000 |
| CX410dte | 32 | 32 | 100 | 950 | 75,000 |
| CX510de | 32 | 32 | 100 | 400 | 85,000 |
| CX510dhe | 32 | 32 | 100 | 400 | 85,000 |
| CX510dthe | 32 | 32 | 100 | 950 | 85,000 |
| X748de | 33 | 33 | 1 | 659 | 100,000 |
| X748dte | 33 | 33 | 100 | 1,200 | 100,000 |
| X950de | 45 | 45 | 2,000 | 620 | 200,000 |
| X792de | 50 | 50 | 100 | 650 | 150,000 |
| X792dte | 50 | 50 | 100 | 1,750 | 150,000 |
| X792dtfe | 50 | 50 | 100 | 1,750 | 150,000 |
| x952dte | 50 | 50 | 2,000 | 2,170 | 225,000 |
| x954dhe | 55 | 55 | 2,000 | 3,140 | 250,000 |
Black & White MFPs
| Model | Print Speed (PPM) | Scan Speed (PPM) | Feeder Capacity | Paper CapacityΩ | Duty Cycle |
| --- | --- | --- | --- | --- | --- |
| MX310dn | 35 | 35 | 50 | 450 | 50,000 |
| X860de | 35 | 35 | 100 | 1,600 | 150,000 |
| MX410de | 40 | 40 | 50 | 450 | 85,000 |
| MX510de | 45 | 45 | 100 | 350 | 100,000 |
| MX511de | 45 | 45 | 100 | 350 | 100,000 |
| MX511dte | 45 | 45 | 100 | 900 | 100,000 |
| MX511dhe | 45 | 45 | 100 | 350 | 100,000 |
| MX910de | 45 | 45 | 150 | 1,400 | 200,000 |
| X862dte | 45 | 45 | 100 | 2,600 | 200,000 |
| MX611de | 50 | 50 | 100 | 650 | 150,000 |
| MX611dte | 50 | 50 | 100 | 1,200 | 150,000 |
| MX611dfe | 50 | 50 | 100 | 650 | 150,000 |
| MX611dhe | 50 | 50 | 100 | 650 | 150,000 |
| MX911dte | 55 | 55 | 150 | 2,400 | 300,000 |
| X864dhe | 55 | 55 | 2,000 | 3,600 | 300,000 |
| MX810de | 55 | 55 | 100 | 1,200 | 300,000 |
| MX810dte | 55 | 55 | 100 | 1,750 | 300,000 |
| MX810dxe | 55 | 55 | 100 | 2,750 | 300,000 |
| MX710de | 63 | 63 | 100 | 1,200 | 275,000 |
| MX710dhe | 63 | 63 | 100 | 1,200 | 275,000 |
| MX811de | 63 | 63 | 100 | 1,200 | 300,000 |
| MX811dte | 63 | 63 | 100 | 1,750 | 300,000 |
| MX811dxe | 63 | 63 | 100 | 2,750 | 300,000 |
| MX912dxe | 65 | 65 | 150 | 3,900 | 300,000 |
| MX711de | 70 | 70 | 100 | 1,200 | 300,000 |
| MX711dhe | 70 | 70 | 100 | 1,200 | 300,000 |
| MX711dthe | 70 | 70 | 100 | 1,200 | 300,000 |
| MX812de | 70 | 70 | 100 | 1,200 | 300,000 |
| MX812dte | 70 | 70 | 100 | 1,750 | 300,000 |
| MX812dxe | 70 | 70 | 100 | 2,750 | 300,000 |
* - Optional Feeder
Ω - Standard Capacity [Expandable]