Joe Prazak - Wednesday, February 24, 2016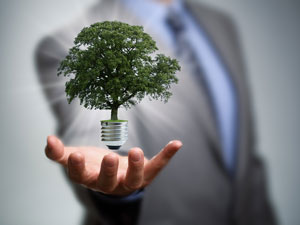 Today, environmental sustainability for your organization is more than just "being green" – it leads to lower costs, increased employee productivity and increased profitability.
When it comes to office equipment, let DBS be your guide to both environmental sustainability and profitability.
Office Equipment Energy Efficiency
Energy Star® compliant business copiers, multifunction printers (MFPs) and printers shift to a stand-by state when not in use and can be programmed to turn on, snooze and turn off at certain times of day. This reduces your electricity costs per machine by as much as 60% a year, according to the Environmental Protection Agency (EPA).
Besides cutting energy consumption, green copiers are easy to use, which helps prevent mistakes that cause paper and toner to be wasted. Those copiers and MFPs offering duplexing (two-sided copying) further reduces both energy consumption and reduces your paper usage by half.
Read More